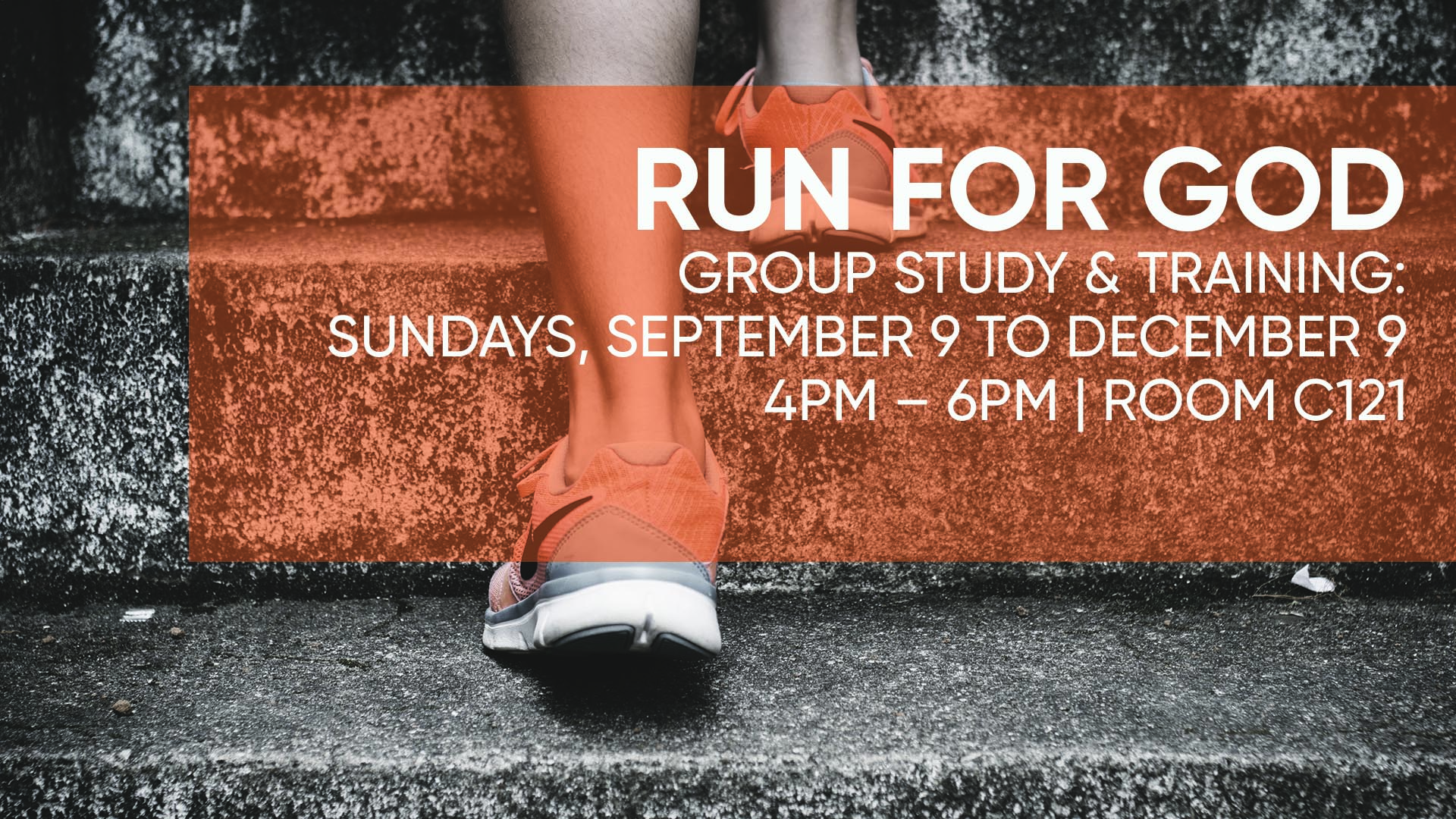 Every Sunday, from 09/09/2018 to 12/09/2018
,
4:00 PM - 6:00 PM
Location: Bible Studies
Cost: $25.00
Run for God is a guide to running and a 12 week training plan aimed at running a 5K, but with a Christian focus. The study introduces runners/walkers to the similarities between running/walking and witnessing for Christ. The workout plans, discussion questions, and Bible verses make it both a practical resource and a workbook for individuals and groups. Walkers and runners, both experienced and beginners are encouraged to participate.
Teacher: Catherine Rivers
Room: C121
Run Training: Tuesday's and Thursday's at 6pm in the Shandon Parking Lot Starting September 11