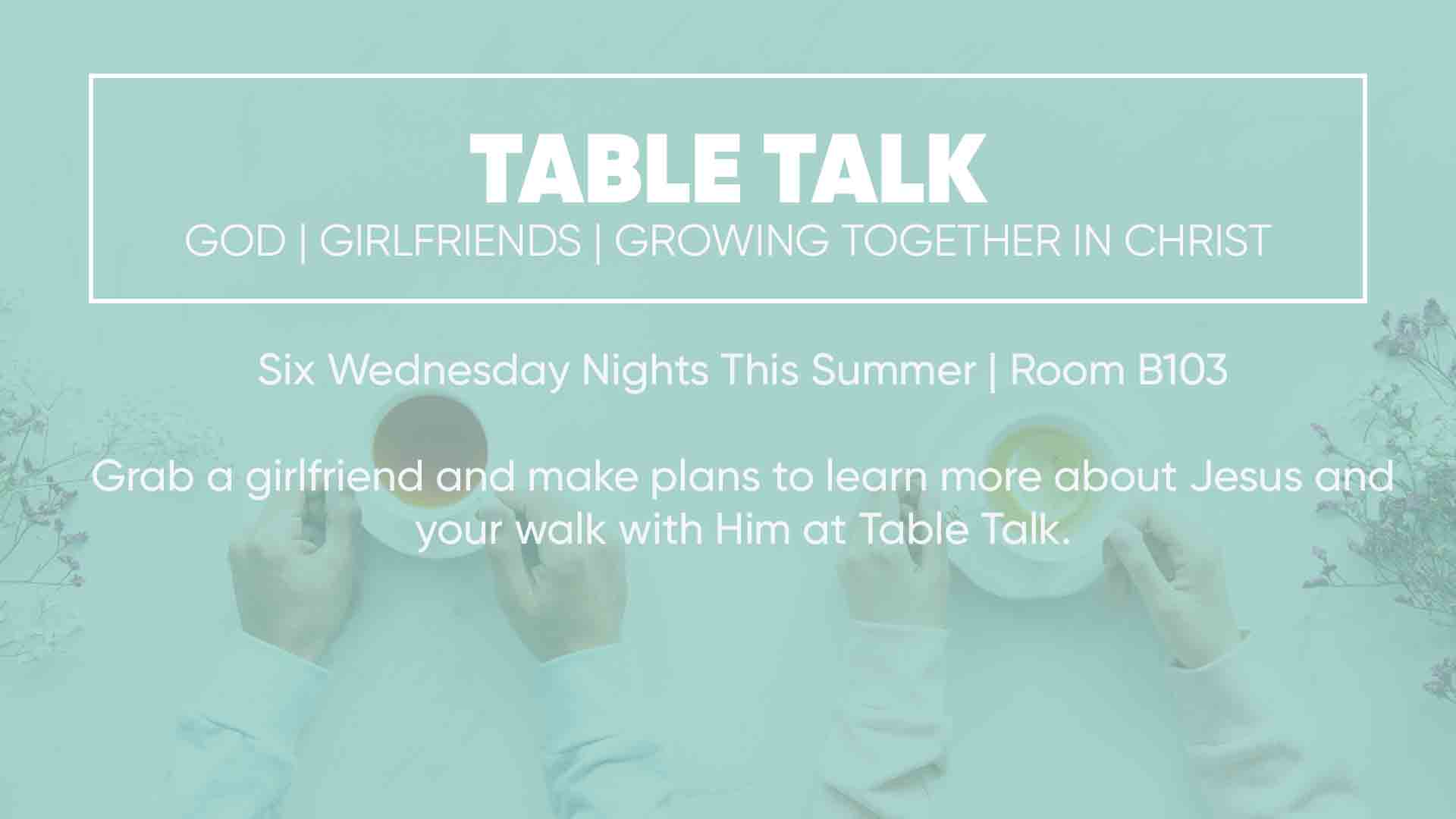 Wednesday, June 20, 2018
,
5:45 PM - 7:45 PM
Table Talk
Room B103
God, Girlfriends and Growing Together in Christ

Shandon Women invites all women to Table Talk – God, Girlfriends and Growing Together in Christ. During each session a speaker will share about a topic that's important in most women's lives. After a brief presentation, women will participate in Table Talk with friends. Discussion questions will be provided to guide conversation, and women will have an opportunity to share, learn, support each other and grow together in Christ.


Each session will begin at 5:45 p.m. Choir members can scoot out at 6:30 p.m., but women who would like to stay and chat are welcome!
Wednesday, June 20 – What are your Spiritual Gifts?

The apostle Paul wrote to the Corinthians, "Now concerning spiritual gifts, brothers, I do not want you to be uninformed" (
1 Corinthians 12:1
). That includes you too! Join Table Talk to learn what your spiritual gifts are and how you can apply them in your personal life, in the church and community.
Brenda Richards will share with the group why learning one's spiritual gifts are necessary to grow in and bless the body of Christ. Everyone will have an opportunity to take a spiritual gifts test, and learn about the different areas in the church where they can apply their unique giftset.


Don't miss this opportunity to learn how you can better use your specially-designed and God-granted gift set.