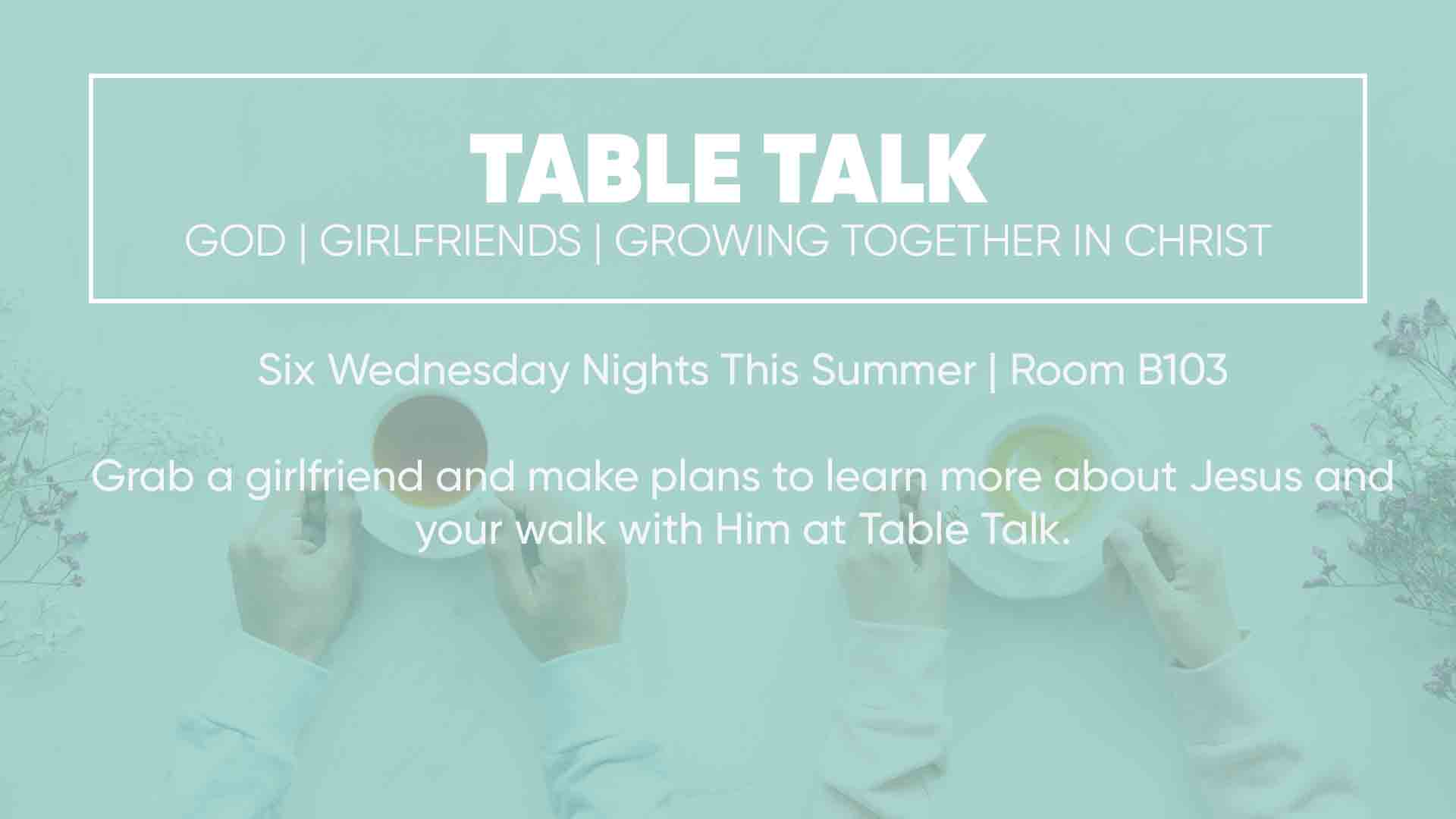 Wednesday, June 27, 2018
,
5:45 PM - 7:45 PM
Table Talk
Room B103
God, Girlfriends and Growing Together in Christ

Shandon Women invites all women to Table Talk – God, Girlfriends and Growing Together in Christ. During each session a speaker will share about a topic that's important in most women's lives. After a brief presentation, women will participate in Table Talk with friends. Discussion questions will be provided to guide conversation, and women will have an opportunity to share, learn, support each other and grow together in Christ.


Each session will begin at 5:45 p.m. Choir members can scoot out at 6:30 p.m., but women who would like to stay and chat are welcome!
Worry, anxiety, stress … oh my!
Are your thoughts causing you to experience unwanted worry, anxiety or stress? This this session is for you!
Rachel Bush, a licensed Christian counselor, will share how we can submit our thoughts to the Lord and take each one captive. With a few simple techniques, learn how you can lighten your thought load.