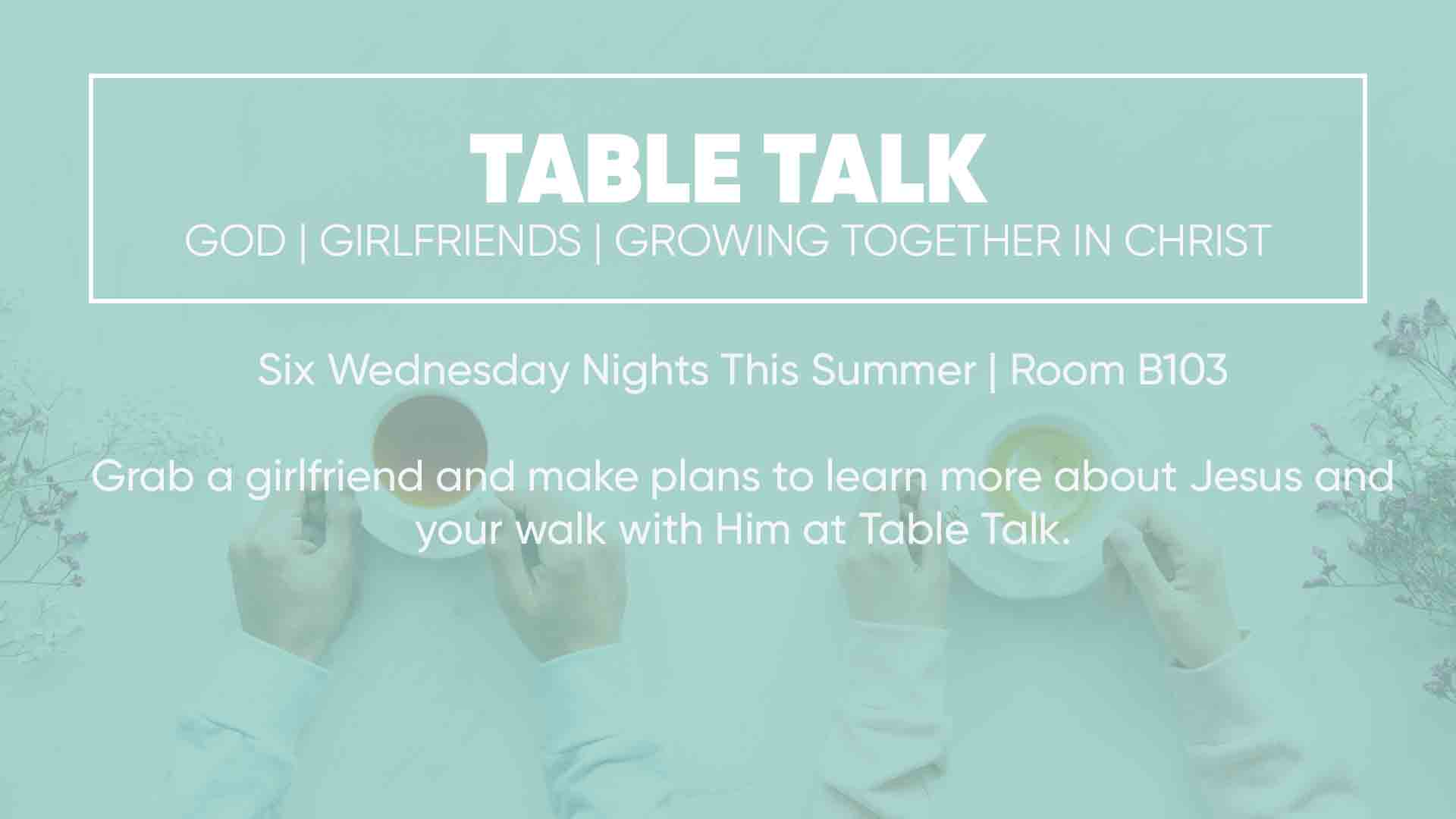 Wednesday, July 18, 2018
,
5:45 PM - 7:45 PM
Table Talk
Room B103
God, Girlfriends and Growing Together in Christ

Shandon Women invites all women to Table Talk – God, Girlfriends and Growing Together in Christ. During each session a speaker will share about a topic that's important in most women's lives. After a brief presentation, women will participate in Table Talk with friends. Discussion questions will be provided to guide conversation, and women will have an opportunity to share, learn, support each other and grow together in Christ.
Each session will begin at 5:45 p.m. Choir members can scoot out at 6:30 p.m., but women who would like to stay and chat are welcome!
Wednesday, July 18 – Pray
Do you sometimes feel that your prayers get no further than the ceiling? Does your mind wander to last night's rerun of Downton Abbey or the growing pile of laundry in your hallway? Do you sometimes actually drift off to la-la land? You're not alone!
Praying is an enormous privilege where we are invited to communicate with the Lord of the universe. Stacey Dickinson will share some ideas about how to improve and deepen your prayer life.