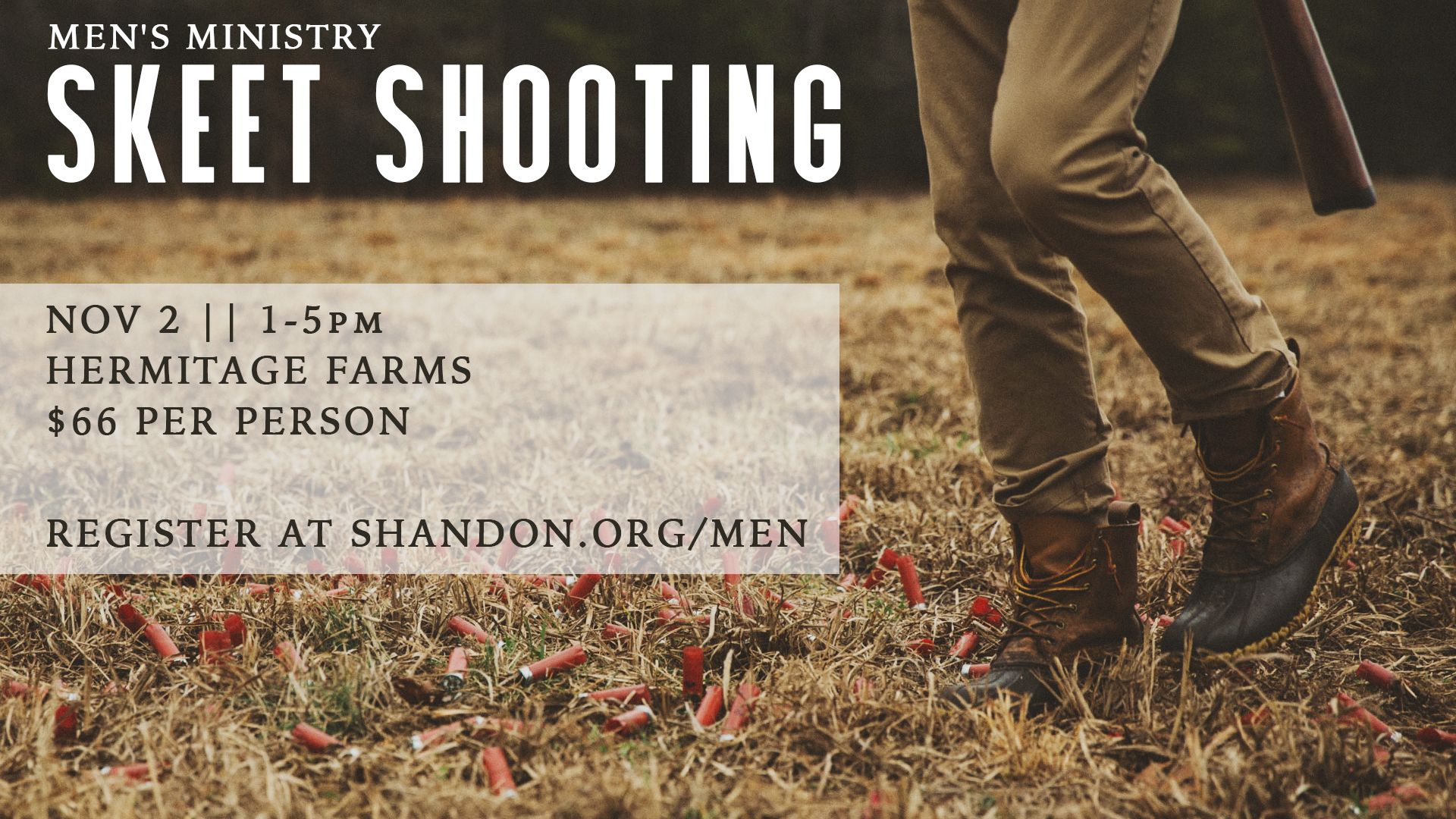 Friday, November 02, 2018
,
1:00 PM - 5:00 PM
Men of Shandon!
Come out to Hermitage Farms for an afternoon of fellowship and skeet shooting!
Address: Hermitage Farms | 2362 Tickle Hill Road, Camden, SC
Cost: $66 per person (includes 4 boxes of shotgun shells)
You can shoot individually or even better Invite your buddies and sign up in groups of 3 or 4!
Spaces are limited - register soon!