A Disaster Relief Update
Shandon continues to deploy disaster relief teams in the wake of recent hurricanes, and hopes to organize additional opportunities in November as team leaders emerge. Here's a quick update on our efforts so far.
Wilmington, NC
A team of six college students recently spent their fall break on a disaster relief trip with Samaritan's Purse. In their own words, here's how God used them and other volunteers:
Working with Samaritan's Purse over fall break was the highlight of my senior year so far.
...It's bringing hope to the hopeless, doing real work that helps real people in need. To hear the stories of people accepting Christ for the first time, of people having faith restored — to try and put the experience into words can't do it justice. Christians in fellowship, Christians serving those in need, Christians preaching the Gospel, and doing it all for the glory of God. That's what the Church is supposed to look like. Praise Jesus."
- Charles Jackson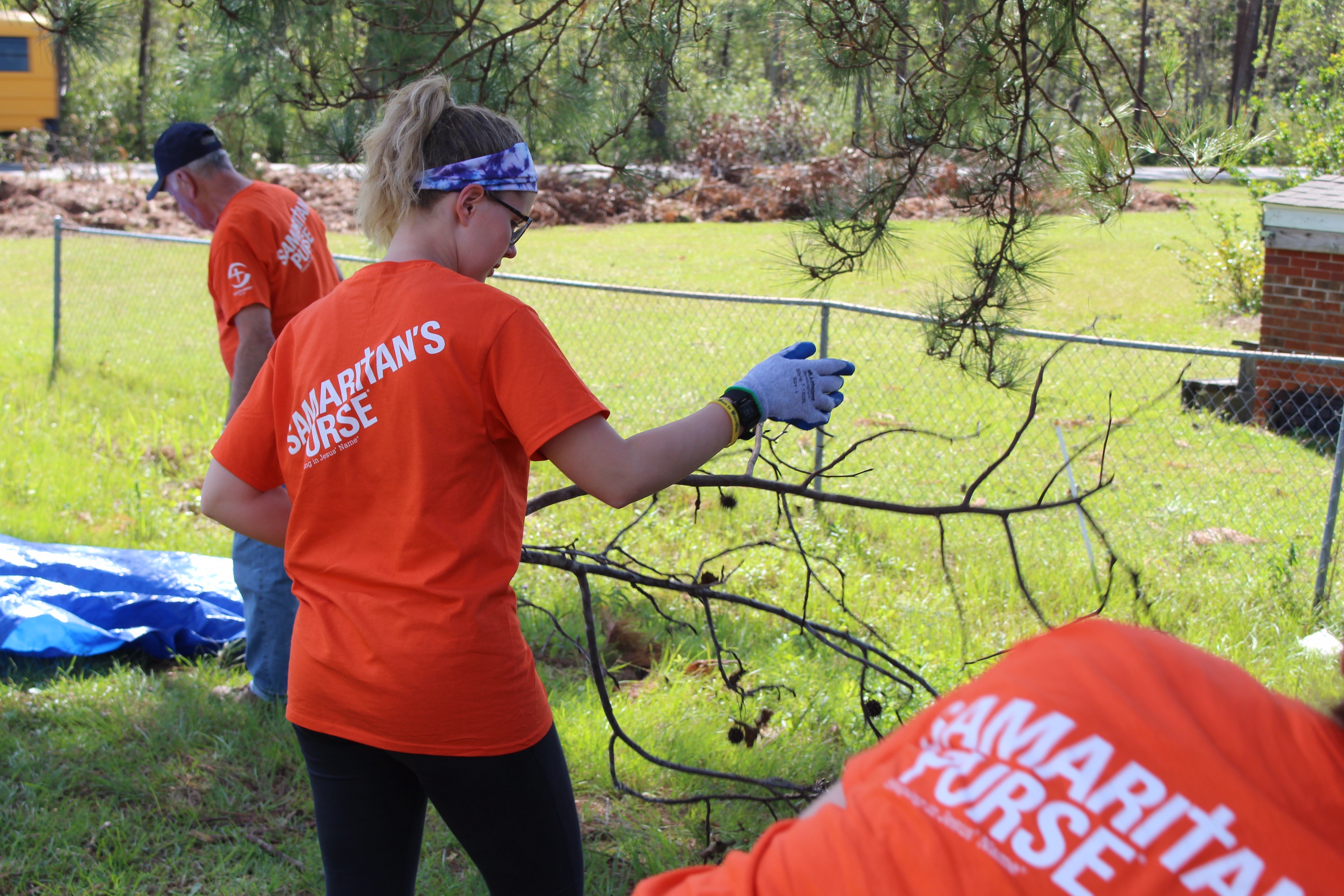 "Serving with Samaritan's Purse was such a cool opportunity! I've never been surrounded by so many genuine Christians who love Jesus and others so well. I would highly recommend it to anyone who is interested." – Emily Grace Mewborne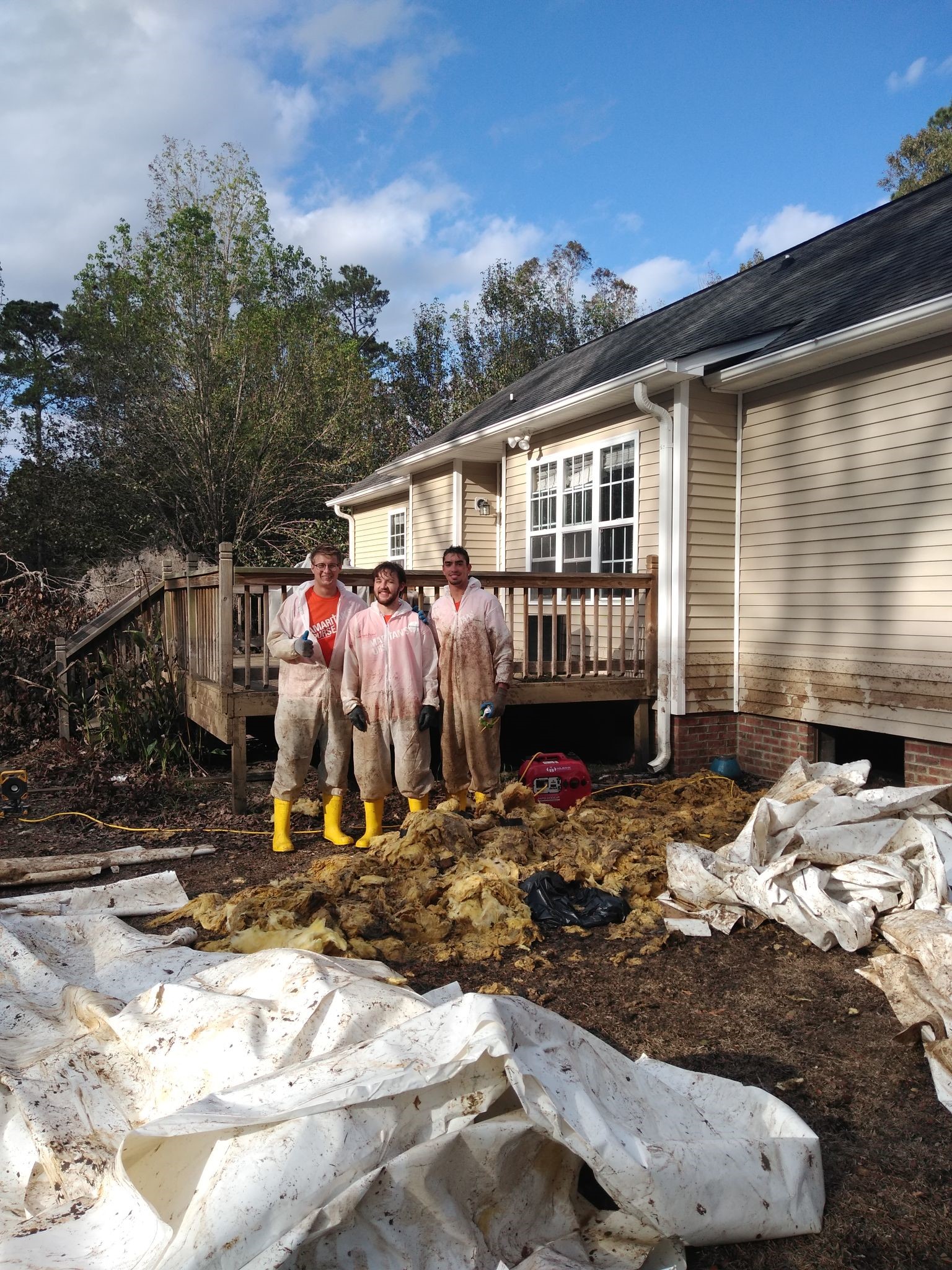 "The biggest thing I learned from the trip was how big and how great God's church is. For four days, 24 hours a day, we ate with, worked with, and lived with a group of believers none of us had ever met before. I've heard it said that the church is a group of messed up people united around Jesus, but this week it was encouraging to see that lived out as people from different denominations, ages, and backgrounds came together because of a love for Jesus, and a desire to share that love with a community in pain. It was a beautiful reminder of how God stands over all his creation, and how we as individuals as the church should respond to his love and grace." – Levi Wright
Jacksonville, NC
Six adults from Shandon spent a week as part of a specialty Chainsaw Team for Samaritan's Purse. Overall in their immediate service area, Samaritan's Purse reported 47 salvations, 22K total volunteer hours, and 116 daily volunteers. Shandon's team was directly involved with 9 local families throughout the week.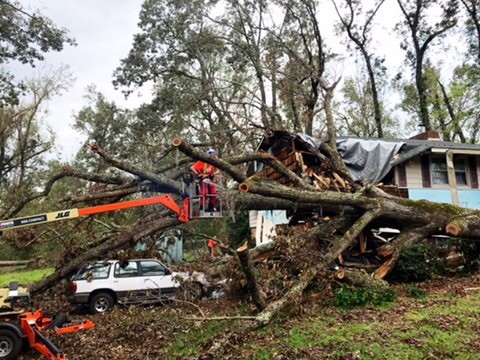 "I can't explain the joy of being able to go out and serve in times of need. It's truly an opportunity to be the hands and feet of Jesus. In most cases we're helping people who were uninsured before the storms, already facing a disaster of sorts in their lives. Through disaster relief, God allows us to play a small part in helping them get back on their feet. Each place is different, with heart-wrenching stories and joyous celebration as progress is made and lives are changed. I invite everyone to experience it for themselves!" – Roy Hess
Next Up: November 4-10 to Georgia
Roy Hess will lead a team this coming week to do disaster relief work in Georgia with the SC Baptist Convention. Eight people are committed so far, and up to 20 can go—no previous experience required. The team leaves at 8am Sunday, and will return on Saturday afternoon. If you want to go OR if you'd consider leading another disaster relief trip in November, email right away.