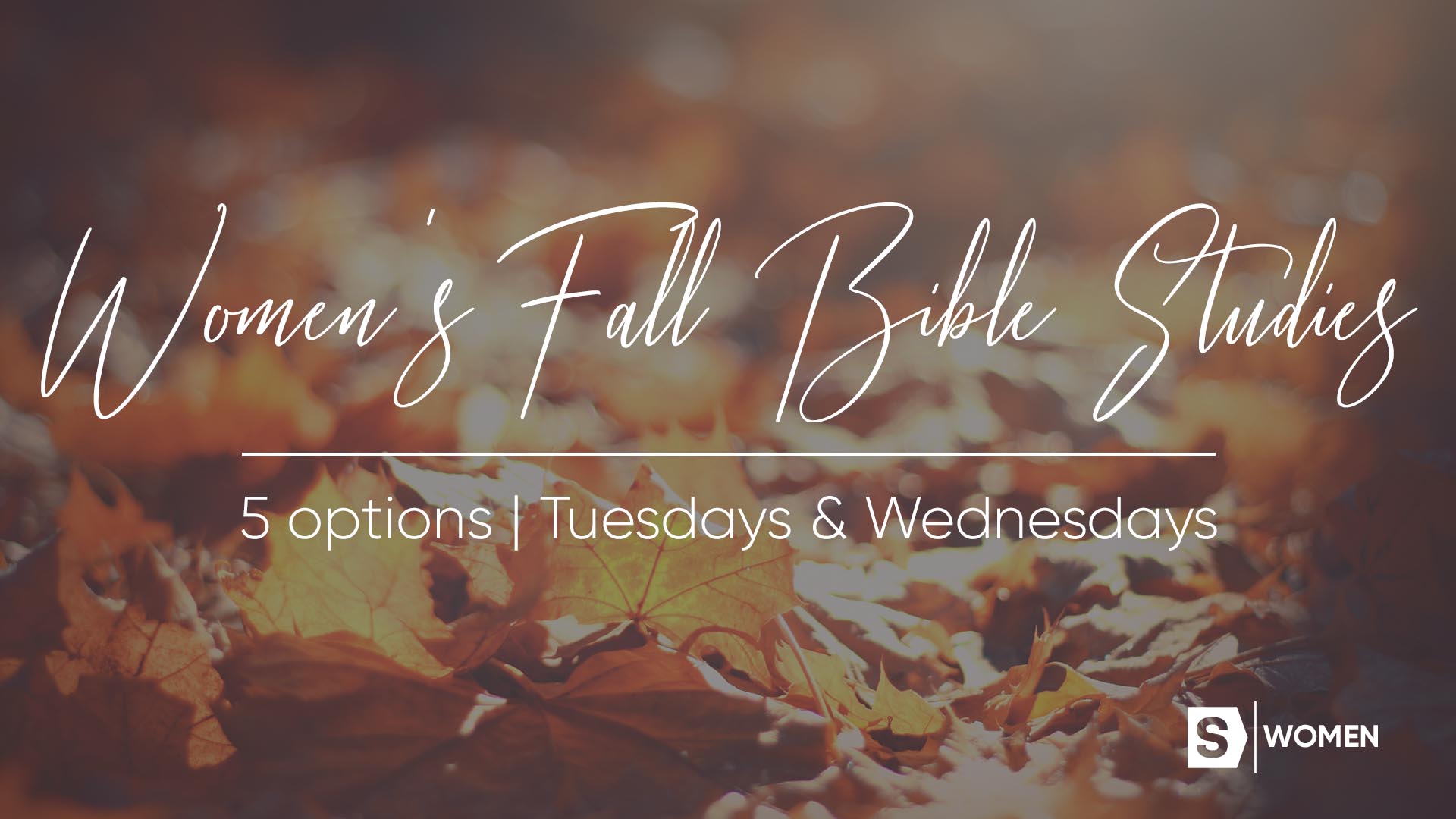 Every Tuesday, Wednesday from 09/11/2018 to 11/13/2018
Location: Women
Shandon Women is dedicated to fostering environments where you can learn and grow with other women in Gospel Community. We offer many different bible studies during the week that will fit into your schedule. Check them out here!

If you have any questions, call Caroline McDowell at 803 782 1300.
Childcare for kids ages birth to 4 years old is available for tuesday morning and wednesday evening bible studies. register for childcare is included in the sign up link below.
Just Open the Door
By Jen Schmidt
Led by Dara Williams
9/12-10/24
Wednesdays at 6:35pm
Over 7 sessions, look to Jesus as your model for hospitality. Discover how He lived a life full of interruptions, yet always welcomed people and invited them to follow Him. Learn to replace cultural expectations with biblical hospitality to create a legacy of invitation and reflect Jesus through simple acts of service.
God of Creation
By Jen Wilkin
Led by Cathy Banks
9/11-10/23
Tuesdays at 9:30am
The opening lines and chapters of Genesis teach us fundamental truths about God. We watch Him bring light after darkness, order after chaos, and rest after toil—all through the power of His Word.
Missional Motherhood
By Gloria Furman
Led by Cindy Reese
9/11-10/16
Tuesdays at 9:30am
A 6-session study for women who long to see God's greater meaning and purpose for motherhood and the nurturing gifts they demonstrate daily.
"What Do You Think?"
By Cherie Nettles
Led by Cherie Nettles
9/12-10/10
Wednesdays at 6:35pm
Renewing your mind and transforming your life!
Precepts: Philippians
Led by Robin Byrd
9/11-11/6
Tuesdays at 9:30am
How do I live the Christian life joyfully regardless of people or circumstances? What is the purpose of suffering and the Christian perspective on death? Do I have "the mind of Christ"? Discover true, deep-down joy in your life that the world cannot take away!