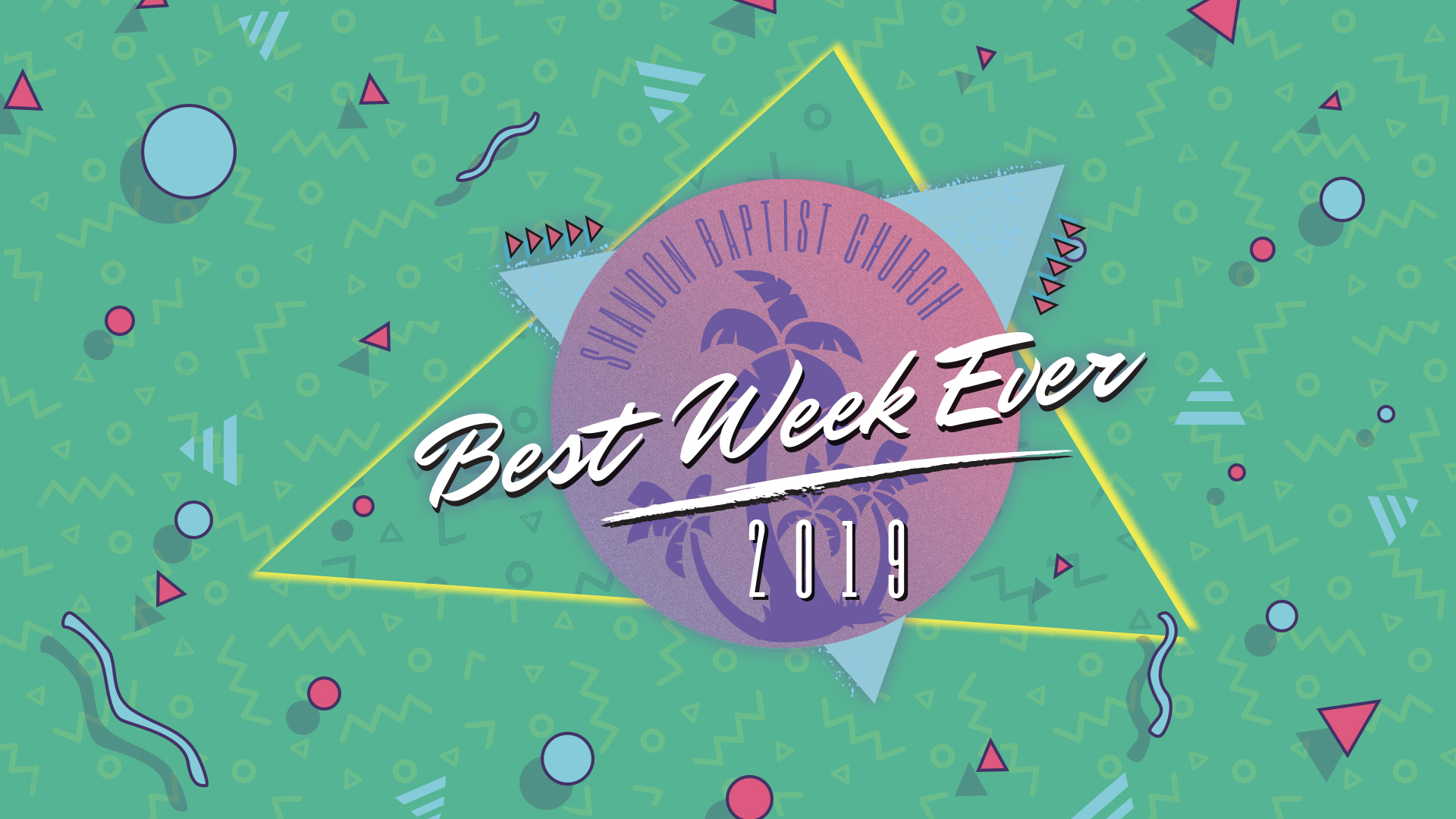 Monday, June 24, 2019
,
9:00 AM - Thursday, June 27, 2019, 2:00 PM
A FREE EVENT Combining the best of VBS, Upwards Sports Camp, Worship Week, and Camp in the City
For children who have completed Kindergarten through 5th grade
---
CUSTOM VANS CONTEST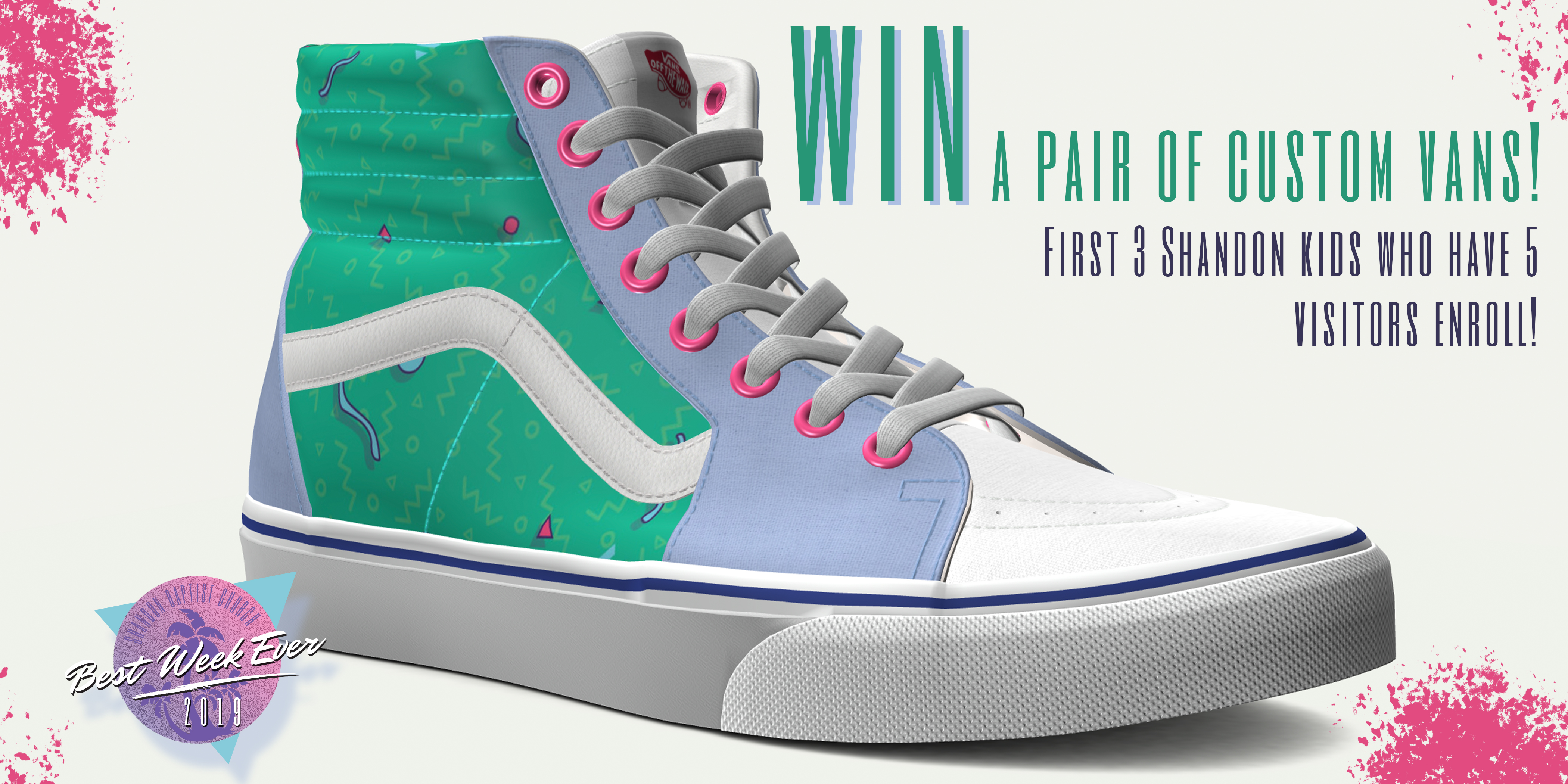 The first 3 Shandon Kids who have 5 friends that don't go to Shandon register for BWE will win a CUSTOM pair of Vans in their size!
---
Theme Days
Monday-Beach Day-Wear your favorite BEACH gear or T-shirt
Tuesday-Worst Hair Day-Wear your worst hairstyle
Wednesday-Super Hero Day-Wear your favorite super hero costume
Thursday-Water Day-comes dressed ready to get wet. Bring a towel and change of clothes.