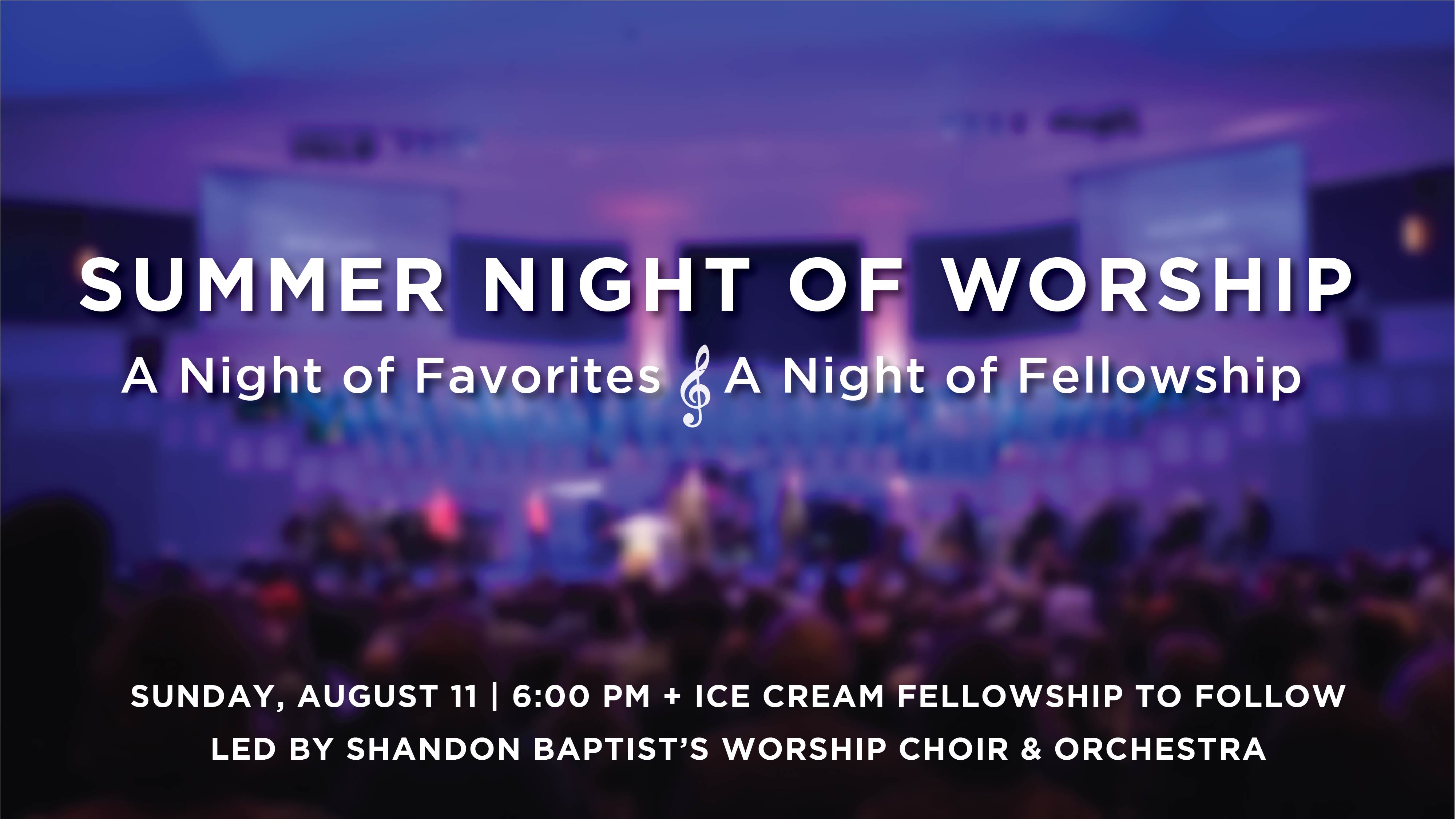 Sunday, August 11, 2019
,
6:00 PM - 8:00 PM
Location: Music Ministry, Church-wide Events
Join us in the worship center on Sunday, August 11 at 6:00pm for Summer Night of Worship, a night of energy, inspiration and worship for everyone, led by Shandon's worship choir and orchestra. An ice cream fellowship will follow in the gym.
This is a free event (no tickets/registration required).
Childcare is provided for infants through age 3 for the worship portion of the event .
The Shandon Choir CD, God Is On Our Side will also be available for sale at this event. The cost for the CDs is $10 and at the Summer Night of Worship, we will give one away for each purpose so that it can be a ministry tool for those who need this word of encouragement!