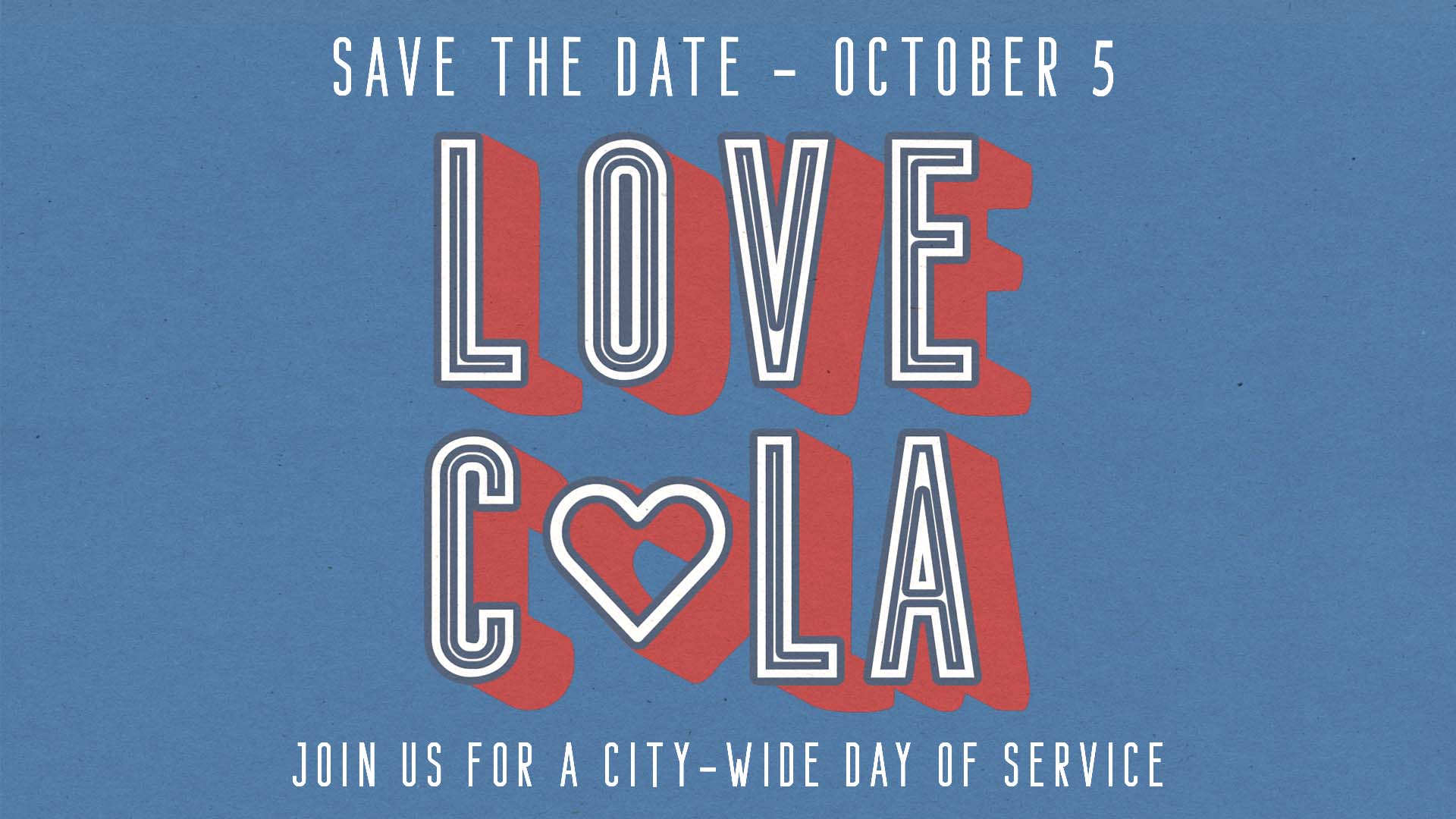 Saturday, October 05, 2019
Love Cola is a city-wide movement of local churches to reach greater Columbia with the love of Christ. Sign up through a participating church for our day of service on Saturday, October 5 and our city-wide worship on Sunday, October 6. Learn more about our city-wide night of worship below.
Sunday School classes that don't have established partners will have the opportunity to choose from class projects that the Love Columbia committee has compiled. In addition, individuals can choose from church wide projects online. We're excited about the opportunity to continue to meet our neighbors and make a difference in the community!
Night of Worship
Join us on October 6th at 6:30pm at Segra Park, home of the Columbia Fireflies as we join with all churches involved in Love Cola for a city-wide night of worship and celebration! This is a FREE event and family friendly. Free tickets are encouraged, but not required.