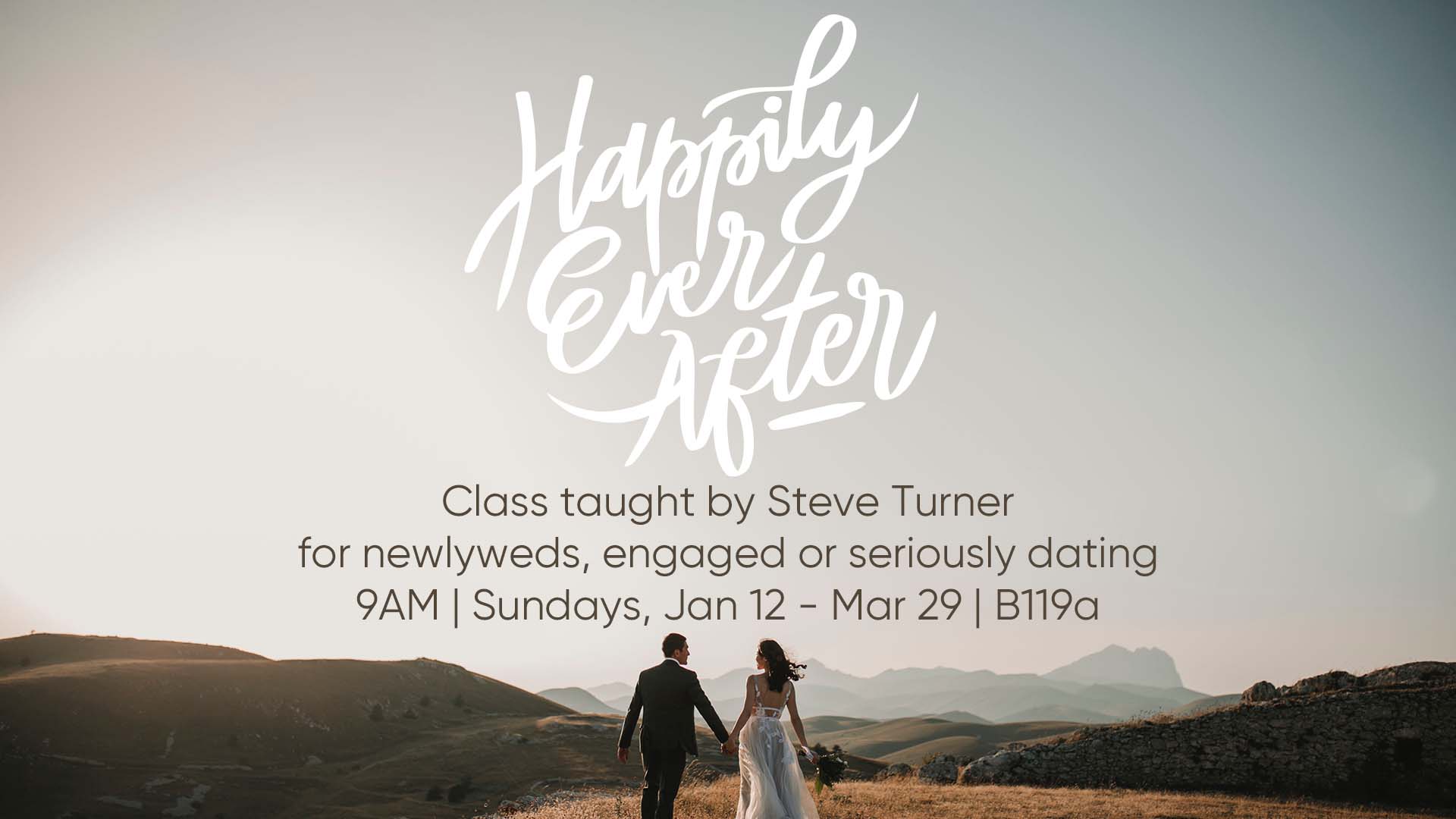 Every Sunday, from 01/12/2020 to 03/29/2020
,
9:00 AM - 10:30 AM
Location: Next Steps
Are you a married couple ready for a little refresh, an engaged couple getting ready for a lifetime together, or a dating couple considering next steps? If so, this is the class for you!
Come join Steve Turner and his over 20 years of experience with couples and learn how to successfully navigate Happily Ever After. Topics include communication, conflict, finance, romance, and much more!
Room: B119a