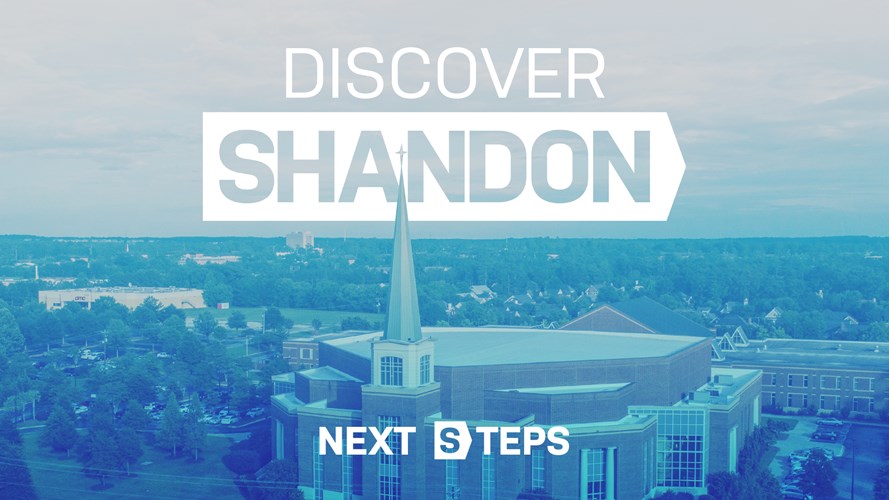 Every Sunday, from 02/14/2021 to 02/28/2021
,
11:00 AM - 12:00 PM
Next Steps in Membership
Membership at Shandon Baptist is achieved by attending Discover Shandon. Discover Shandon is an opportunity to learn more about membership of a local church, meet a few of our pastors and leaders, as well as other church members who live in your community.
During Discover Shandon we discuss the vision and values of Shandon, and what the Bible says on a variety of important topics, including biblical descriptions of the church and the responsibilities of church members. At the end of this three-week class, all participants are given an opportunity to meet with a decision counselor and sign our membership covenant.
Register for Discover Shandon by clicking the button below: