Midweek
Gospel For Kids
This class is designed for K-5th graders and their parents and/or immediate family members. We will share the "good news" of Christ as well as talk about believer's Baptism, the Lord's supper, and some practical ways to grow in your faith. Lunch will be provided, and we ask that you register ahead.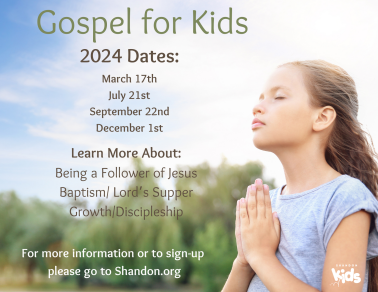 2023 Dates and Registration
Parent CHILD COMMISSIONING
Our next Parent Child Commissioning service will be Mother's Day, May 12, 2024.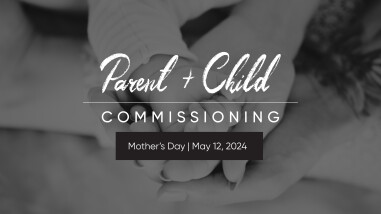 Learn More
Expecting A Baby?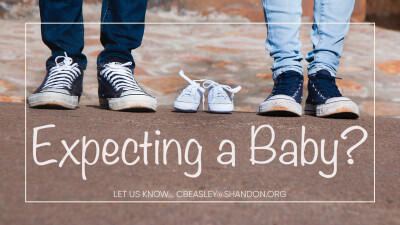 Please let us know if you are expecting by emailing Clara Beasley at
Shandon Weekday
Mosaic


We believe that everyone is made in God's image and is a part of the beautiful picture of God's creation- His Mosaic. We hope that families experiencing special needs will find support and a welcoming environment in our Mosaic Ministry.
We offer this ministry in both our 9AM and 10:30AM worship service hours on Sundays. If you would be interested in learning more, please contact Sophie Hatchell .