Through weekly Bible studies, events and more, the Men's Ministry helps men develop their faith and fulfill their purpose as leaders in their homes, at work and in the church.
UPCOMING EVENTS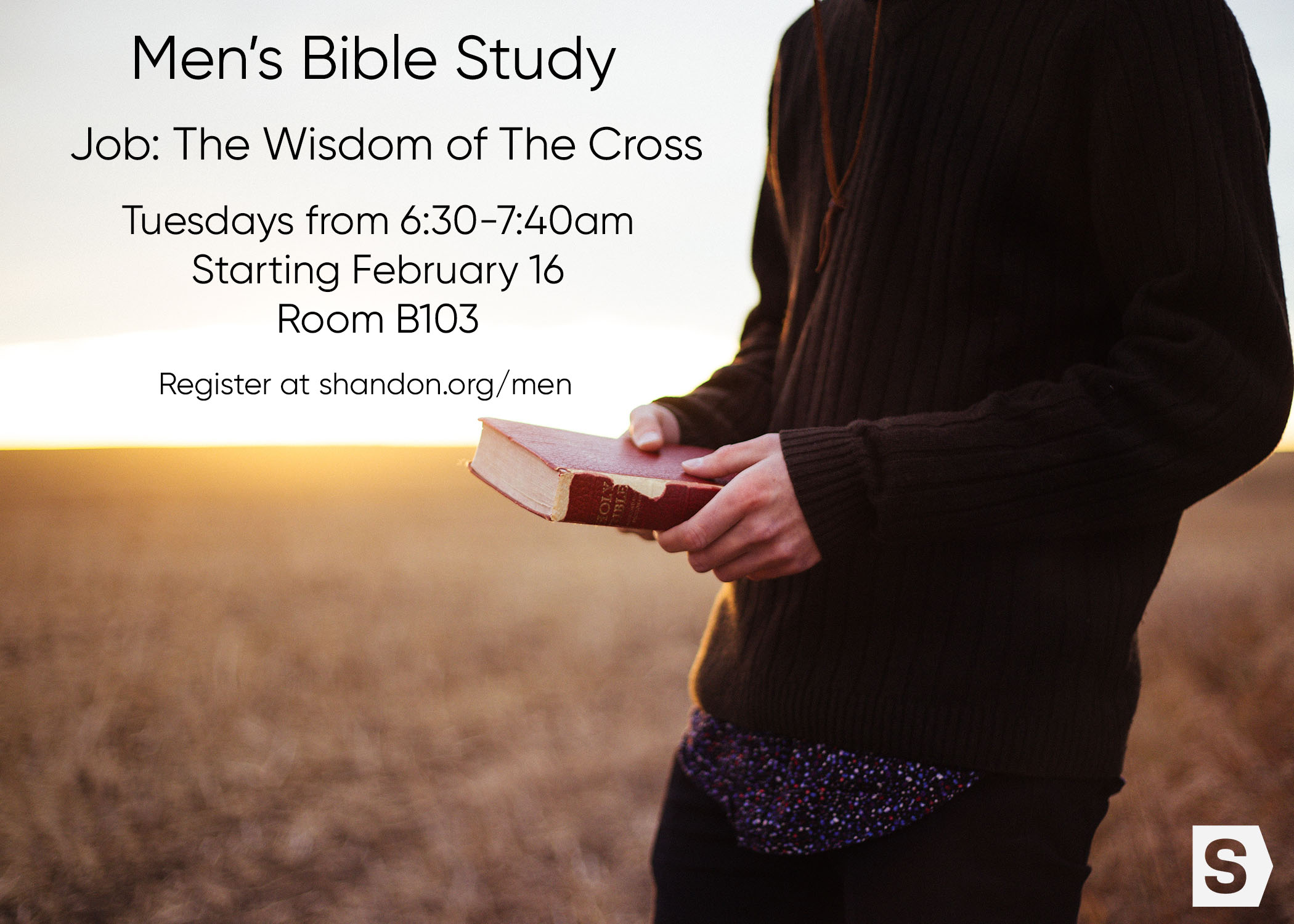 BEGINNING FEBRUARY 16: NEW MEN'S BIBLE STUDY
Men, join us in room B103 from 6:30-7:40am Tuesdays beginning February 16 for a Bible study titled Job: The Wisdom of the Cross. In this study, author Christopher Ash will help us glean encouragement from God's Word by directing our attention to the final explanation and ultimate resolution of Job's story: the life, death, and resurrection of Jesus Christ. This commentary highlights God's grace and wisdom in the midst of redemptive suffering. The cost for the book is $28. Click here for more information and to sign up!